MHI QUARTERLY UPDATE | APRIL- JUNE, 2021
We're a grant-making and advocacy agency for innovative mental health initiatives, with a particular focus on making mental health accessible to marginalized persons and communities. Here's a snapshot of what's been keeping us busy in the last quarter:
'Building Allyship: The Mental Health Community and LGBTQI+ Rights' is an illustrative and guiding tool for Mental Health Practitioners who want to build allyship & can play an important role to support LGBTQIA+ rights in mental health and policy. It is based on the work undertaken by practitioners Vidya Dinakaran and Shanmathi Kumar during the Madras High Court Judgement of June 7th, 2021 on LGBTQI+ matters. Both are alumni of MHIs Queer Affirmative Counselling Practice course.
Read the report here.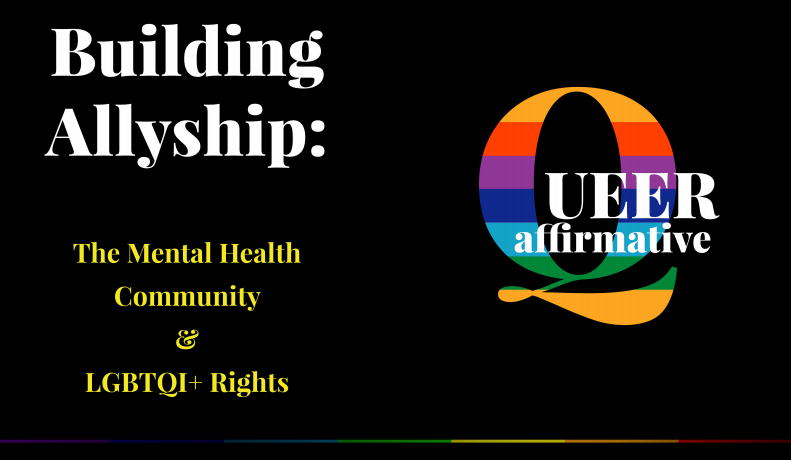 The COVID-pandemic has been raging for over a year now and has pushed some 230 million Indians into poverty and is a humanitarian disaster. In this scenario, how do funders fulfil their responsibilities towards the communities they engage with? Especially in light of FCRA amendments, Indian funders must consider how to support civil society better.
As a start, MHI is sharing our learnings from funding during COVID relief. The report has actionable insights that will be useful for fellow funders, philanthropists and corporate givers to adopt for need-based and focused relief funding. We advocate an approach that foregrounds community leadership from marginalised communities and banks on community knowledge to provide support where it is needed the most.
Read the report here.
"Especially in light of FCRA amendments, Indian funders must consider how to support civil society better."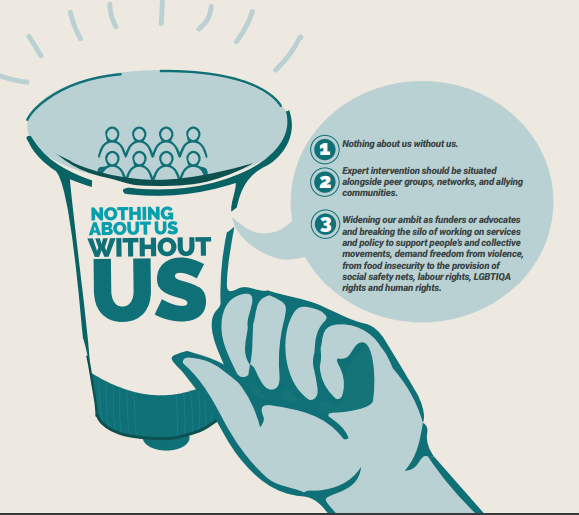 As the second wave of COVID hit parts of India in late March and April, our relief work included safety nets such as rents, medicine, food and cash transfers. This is based on our belief that it is not just enough to provide mental health services but to build social safety nets. As a funding agency in mental health, we were also able to reach out to smaller NGOs and CBOs, who were denied access to relief funding.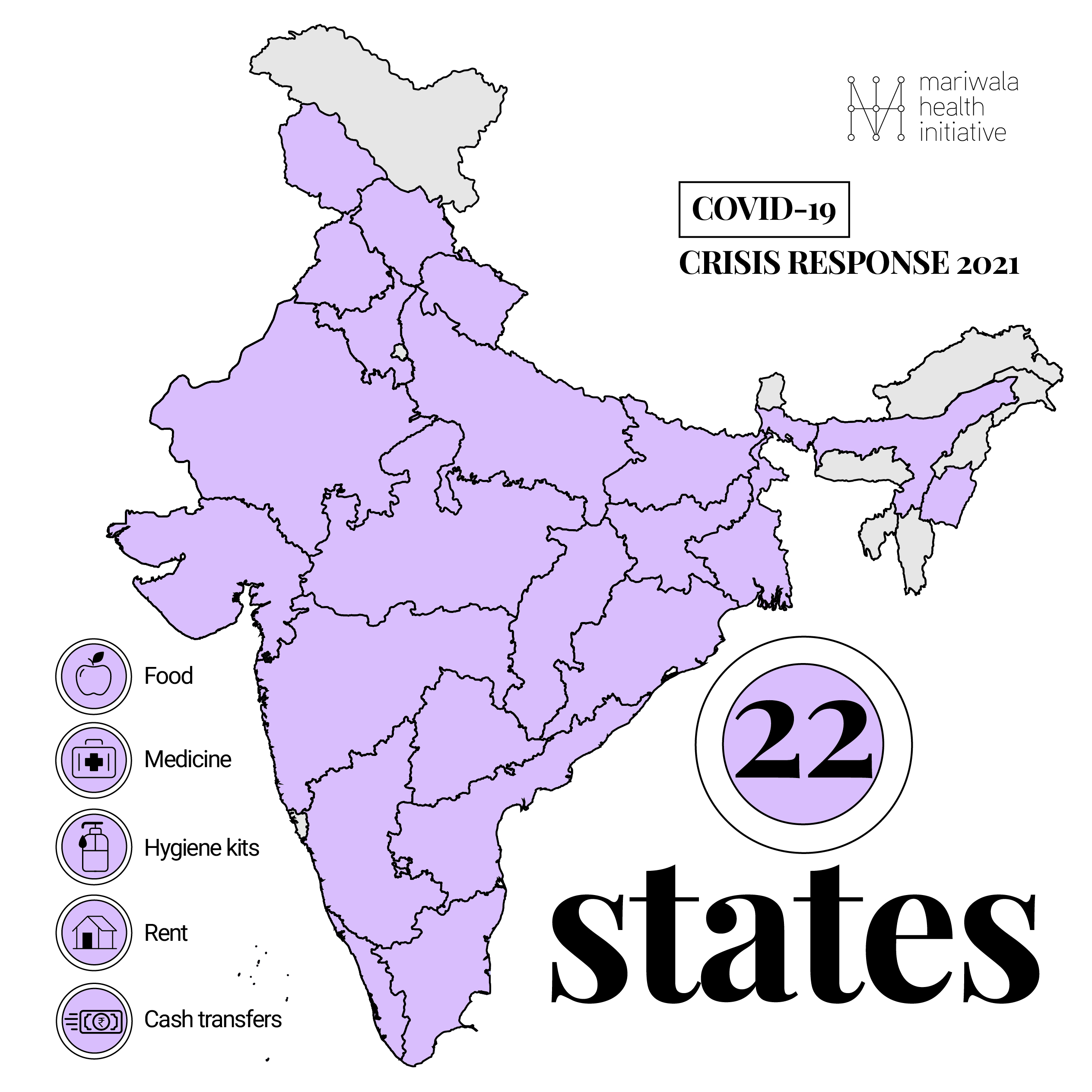 FEATURED PARTNERS
The lack of trained MH personnel is a crucial global health challenge in accessing children's MH care in LMICs. MHI partner DLR Prerna published an important study on an alternative & sustainable model of teachers serving as mental health lay counselors in the International Journal of Mental Health Systems. Read the study here.
We are also delighted that two of our partners, CMHLP and Iswar Sankalpa have been showcased for their community-based mental health programs in Gujarat and West Bengal, in WHO's Guidance and Technical packages. This WHO report recognised MHI funded Atmiyata Project as well as the Naya Daur of Iswar Sankalpa for good practices in mental health from around the world.
MHI partnered with two new organizations this quarter: Moitrosanjog - a West Bengal-based community organization that provides psychosocial, livelihood and peer support for persons from marginalized genders and sexualities.
MHI also onboarded Nirangal- a Tamil Nadu-based organization that works on training, capacity building and advocacy of LGBTQIA+ issues with college students, social workers, collectives and legal & medical professionals.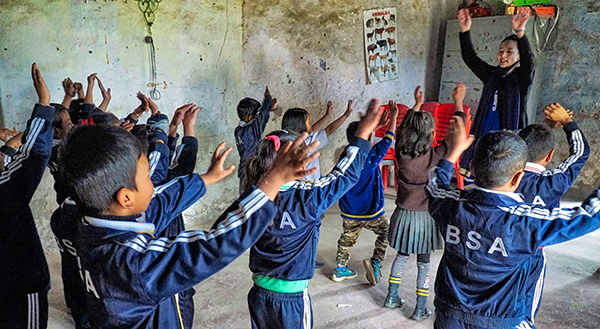 INSIGHTS
Shruti Chakravarty, Raj Mariwala and Pooja Nair write in Scroll.in about why Mental Health Professionals need to shift from from being queer-friendly to being queer-affirmative.The article outlines actionable steps to undertake this reform in mental health. Read the article here.
Bhawesh Jha, our Advocacy Manager, has written in Jansatta, about how prisons can become super-spreaders during COVID-19. Read his analysis here.

The World Health Innovation Summit (WHIS) carried a feature on MHI Director, Raj Mariwala.

Anam Mittra, MHI's Manager (New Initiatives) writes about Youth Care Network (YCN), a project by young people for young people's mental well-being. YCN is a leadership program to train youth leaders, working across themes such as Sexual and Reproductive Health Rights and Education. These leaders would be able to provide peer counselling and referrals for mental health services in their communities. The program has trained 35 youth leaders so far. Read the Global Mental Health Action network blog here.